Case
Front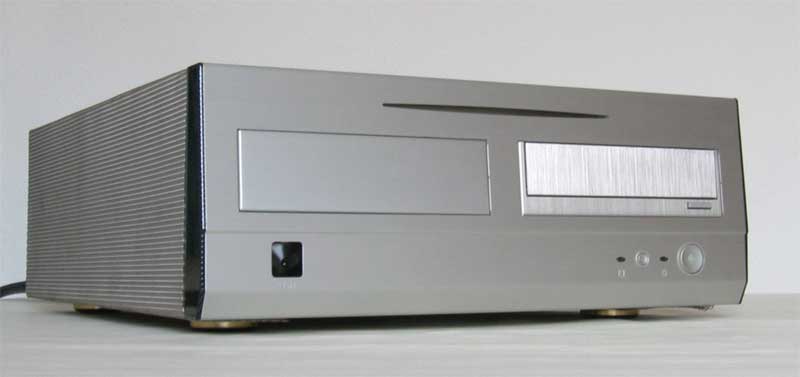 The front of the case. Note the black square at the bottom left of the faceplate is the receiver for the infrared remote control.
Back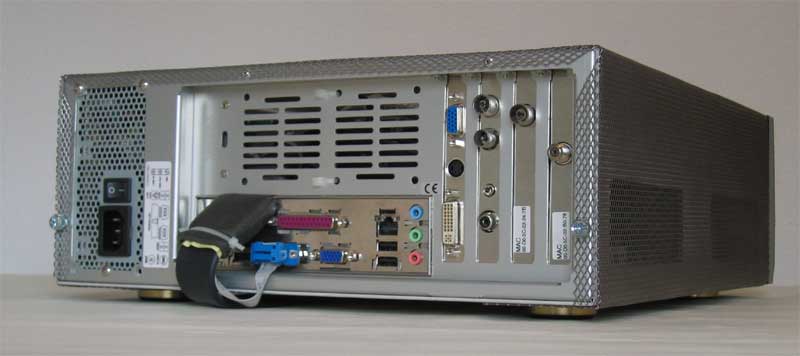 The back of the case. The wide flat cable is the SCART cable. The smaller flat cable with the blue connector is the serial cable to the wake-up board.
Top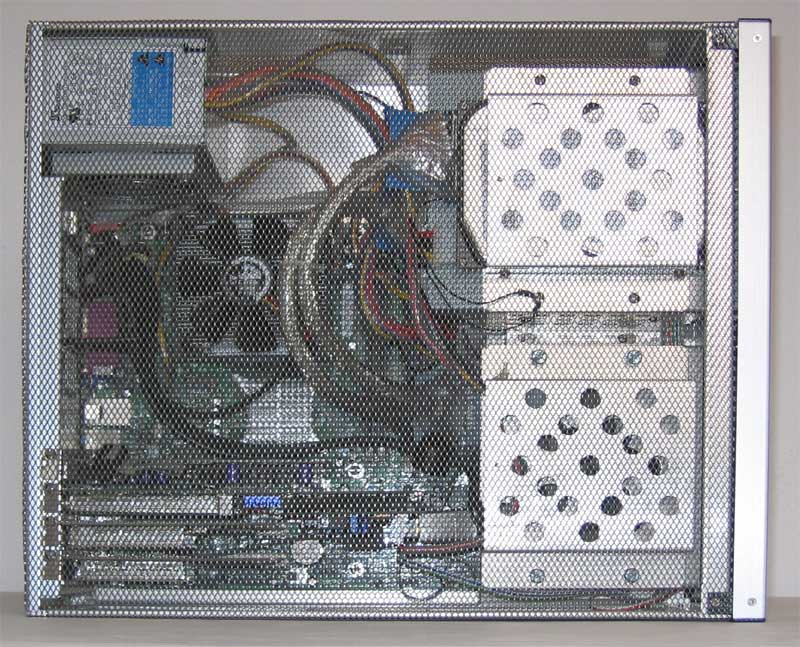 Top view. The open mesh allows for convection cooling.
Bottom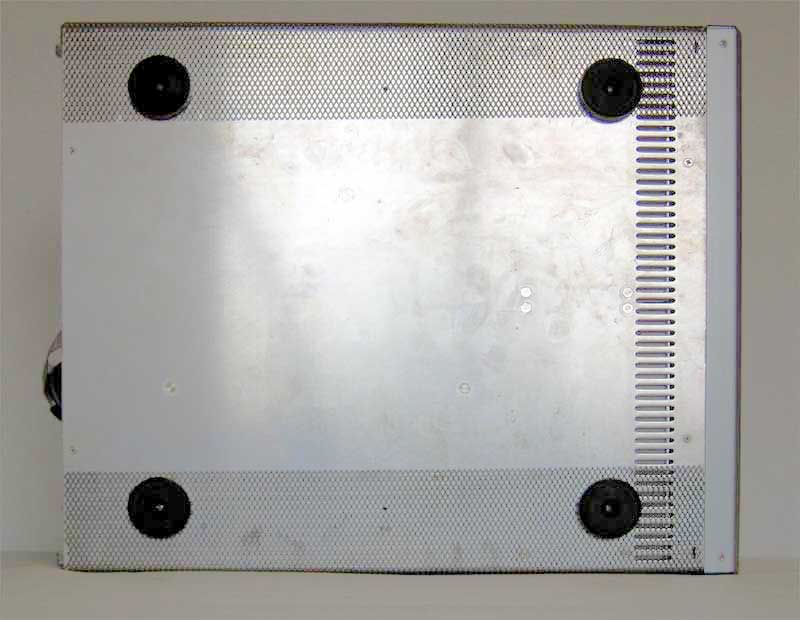 Bottom view. The case feet hold the mesh in place.

Back.